Who We Are?
About i2softec
i2Softec, a top customized software development organization not only expert in Educational Institute Management Software but also in other software's like Website Development, Mobile Application Development, Hotel Management, Hospital Management, Inventory Control, Human Resource Management etc.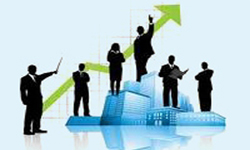 i2Softec is a multi-skilled software service provider with a highly competent workforce and strong global presence. With years of honed expertise in cross-platform skills and quality-integrated methodologies, i2Softec adopts a competent global delivery model in providing value-based solutions as well as professional services to clients worldwide. i2Softec is a different kind of offshore outsourcing company. i2Softec brings clients the best of both worlds: the savings and superior quality of offshore development, and the immediacy and trust of a local company. Through a decade, i2Softec has built an offshore outsourcing powerhouse capable of delivering 24x7 project management on the largest software projects, backed by world class processes and capabilities that helps clients manage through rapid changes in technology.
Our Products - i2School Management Software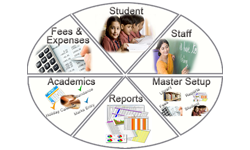 i2School is a School Management Software developed by i2Softec Solutions for Schools, Colleges and other Educational Institutions, Which is unparallel and comprehensive School Software that covers each and every entity of School. It is an interactive platform for all the entities of School like Teachers, Management, Financial Department, Students and Librarian etc.
Our School Software comprises of different modules that cover each and every department of school and makes the functioning of any Educational Institute effortless. With School software all the stakeholders of the School can communicate with each other very easily.The added advantage of our software is that it is very cost-effective as compared to other school softwares and it is having much more features comparing to its competitors. It is seamlessly scalable, error free, easy to use and implement. It has a user-friendly interface. This is not only a cost saving measure but also adapts to changes very quickly. Users with little computer knowledge can use this software very easily.